Whole, Half and Quarter Bison Orders
We sell most on our bison as large orders direct to consumers or restaurants all across BC. Prices are based on Hot Carcass Weight (HCW), which is the weight of carcass after skinned with head/organs/hooves removed and hung with bone in. Animals should be around 500-650 lbs HCW, which yields about 75% of that in boneless meat weight (375 – 490 lbs for full animal). We do recommend dry aging (hanging) them for 18-21 days – meat much higher quality. It does lose about 5-10% more water weight over this time, but not nutritional value. Our butcher will vacuum wrap as primal cuts usually for restaurants or butchers who want to wet age the meat themselves.
Cost varies a bit each year with the market and cutting/transport costs.
Rainer meats will be butcher Website: Rainercustomcutting.com
Customer pays delivery costs or has option to pick up at Rainer meats (Barriere, BC)
We will contact customers who have ordered with the range of weights as soon as available after harvest.
Cut sheet for ordering is available on website for those ordering full and half animal orders.
With the ¼ animal orders we have to cut each side the same, but do try to match-up  preferences for kinds of cuts preferred.
Email us at [email protected] and we will send you harvest dates and updated price lists as available.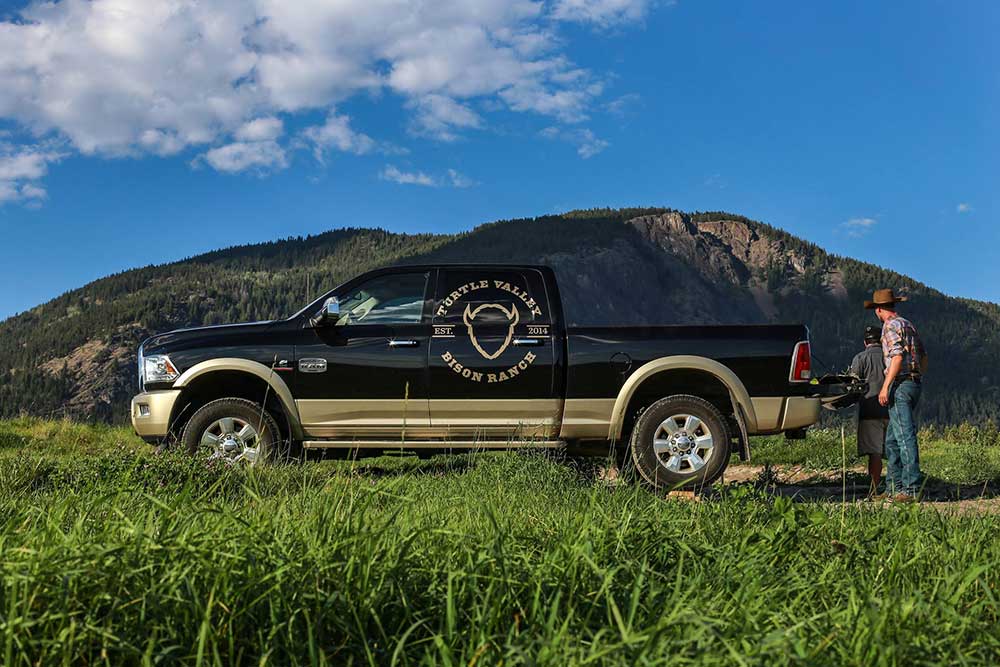 Delivery
We also sell our bison as smaller "Bison Box" orders available for delivery in the Shuswap, Kamloops and Vernon regions, and will occasionally deliver further away if we are delivering larger orders in your area at the same time. Minimum orders for delivery are $500.
Email us at [email protected] and we will send you our up to date price lists and inventory availability.
Farm Gate
We do limited farm gate sales for those of you in the immediate area. As we are a working farm you need to call us before hand to make sure we have inventory and someone is available to meet you.  Discounts range from 5% upwards for customers who can pick up smaller orders from the ranch.
Feel free to call us with any questions.
Phone: 587-888-2433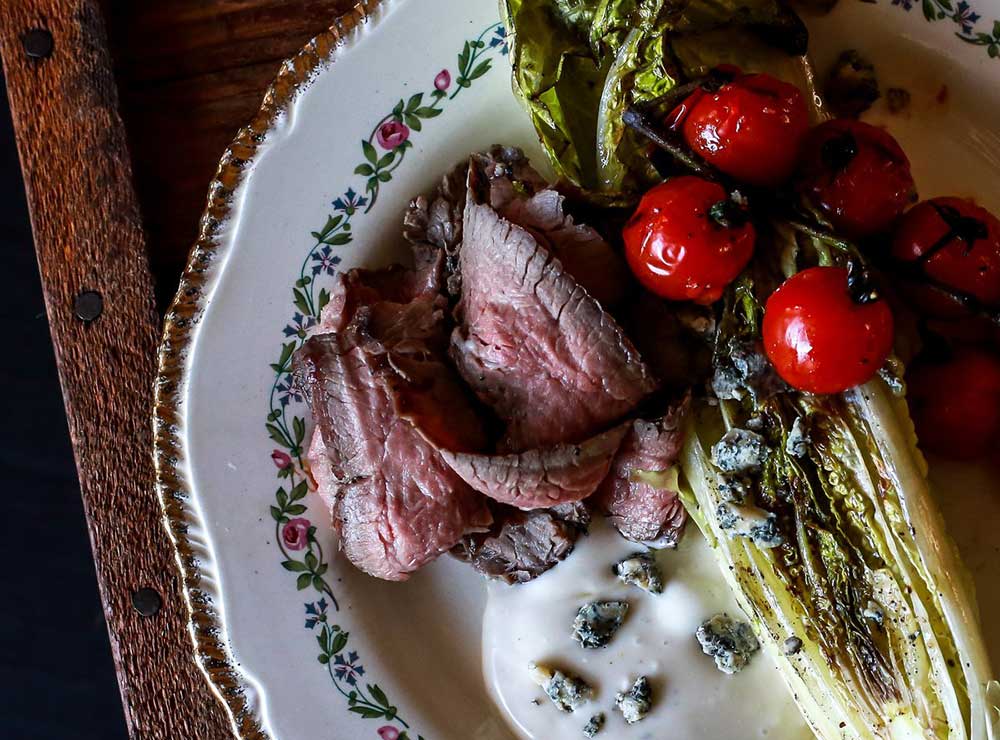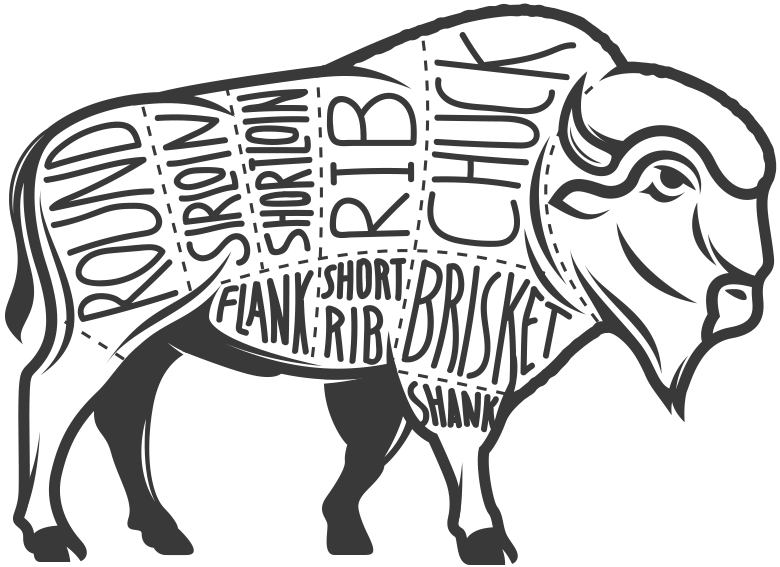 NUTRIENTS

(per 100 grams cooked lean meat)

BISON

BEEF

PORK

CHICKEN

SALMON

FAT

(grams)

2.42
8.09
9.66
2.00
12.35

PROTEIN

(grams)

28.44
29.46
29.03
29.55
21.62

CALORIES

(kcal)

143
201
212
158
206

CHOLESTEROL

(mg)

82
86
86
86
63

IRON

(mg)

3.42
2.99
1.10
0.60
0.34