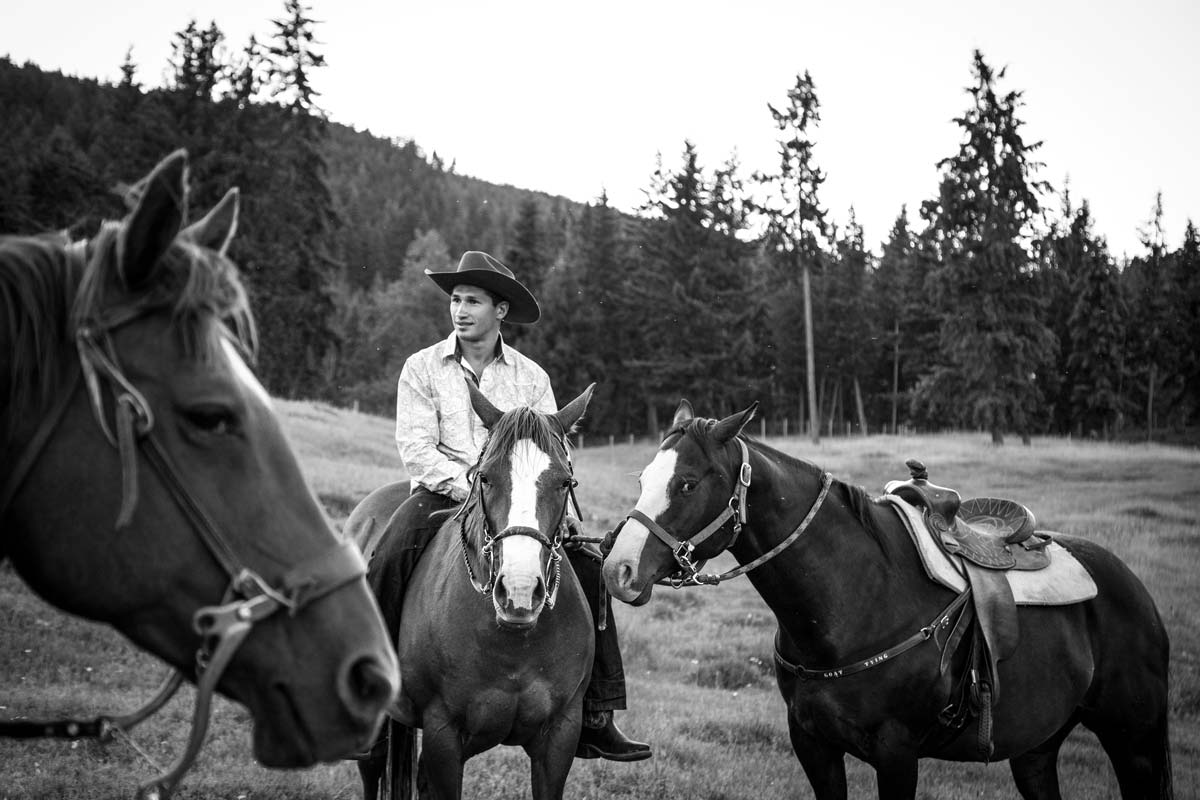 Welcome to Cowboy Country
Where the air is still clean, the rivers run fresh, and the rest of the world lies behind miles of hills, forest and mountains.
Getting here is easy, just turn off the Trans-Canada Highway and onto Turtle Valley Road. Follow the winding road down into the valley where you will be welcomed with stunning valley views and miles of trails to explore.
The ranch is surrounded by sloping hills that stretch into BC's wild country where bears, coyote, and cougar are our neighbors. In the valley, the bison roam freely through the meadows and grasslands and down by the lake alongside the swans, turtles, fish, birds and bees. We all share this space, and we all play an integral role in keeping this ecosystem balanced.
Turtle Valley Ranch has been in the same family for generations, and it is our respect for the land and environmentally friendly farming practices that helps maintains a healthy ecosystem for all the creatures that share this valley, including the ranchers.
We understand the connection that runs through this ecosystem that feeds the food chain. And as ranchers on this land, it's our job to keep it healthy by using sustainable farming practices guided by the value of respect.
This is a model of what the future of sustainable farming could be. Working harmoniously with nature to produce premium quality food.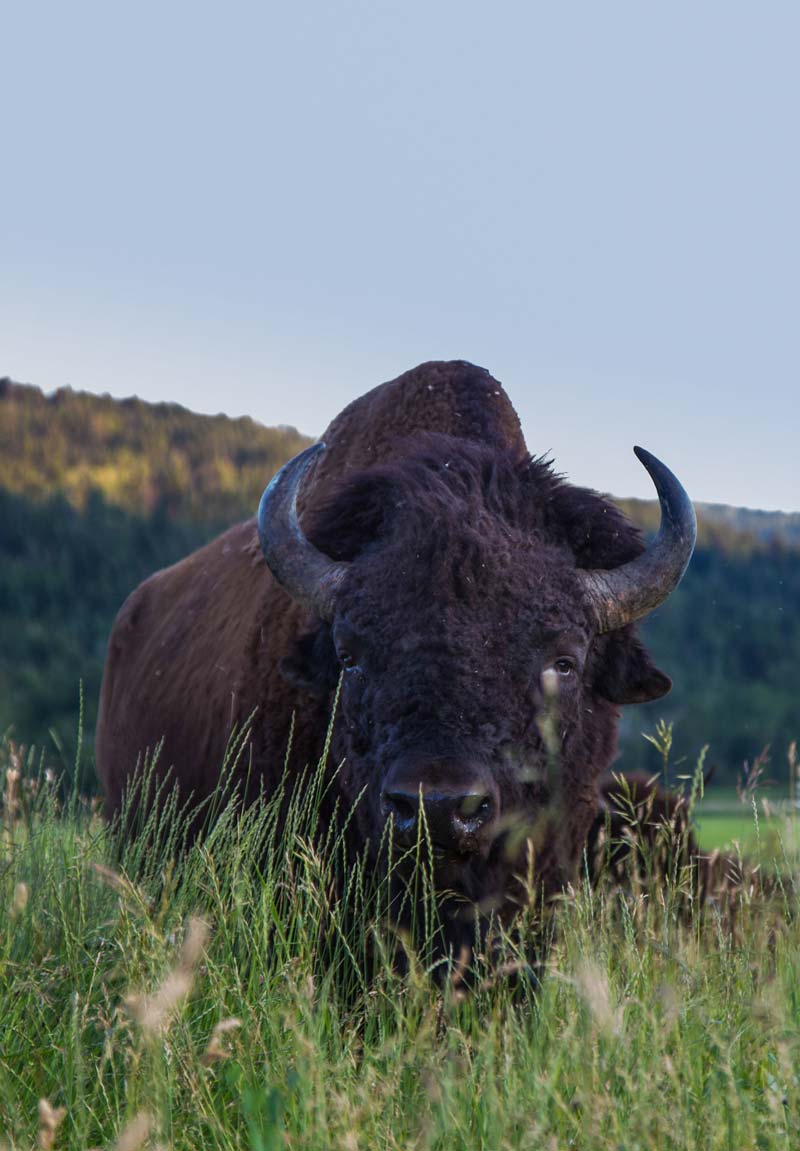 Enjoy a unique culinary adventure, a delicious meal, great company, and an unforgettable experience. Ranch Fest is for all meat loving, beer drinking, and wine fanatic foodies who want to tantalize their taste buds and explore the best of local produce. Ranch Fest was designed to celebrate the best BC has to offer, including the landscape. Guests can explore the trails, lounge by the fire, or take a stroll around the lake. But mostly, enjoy good food in the company of good people.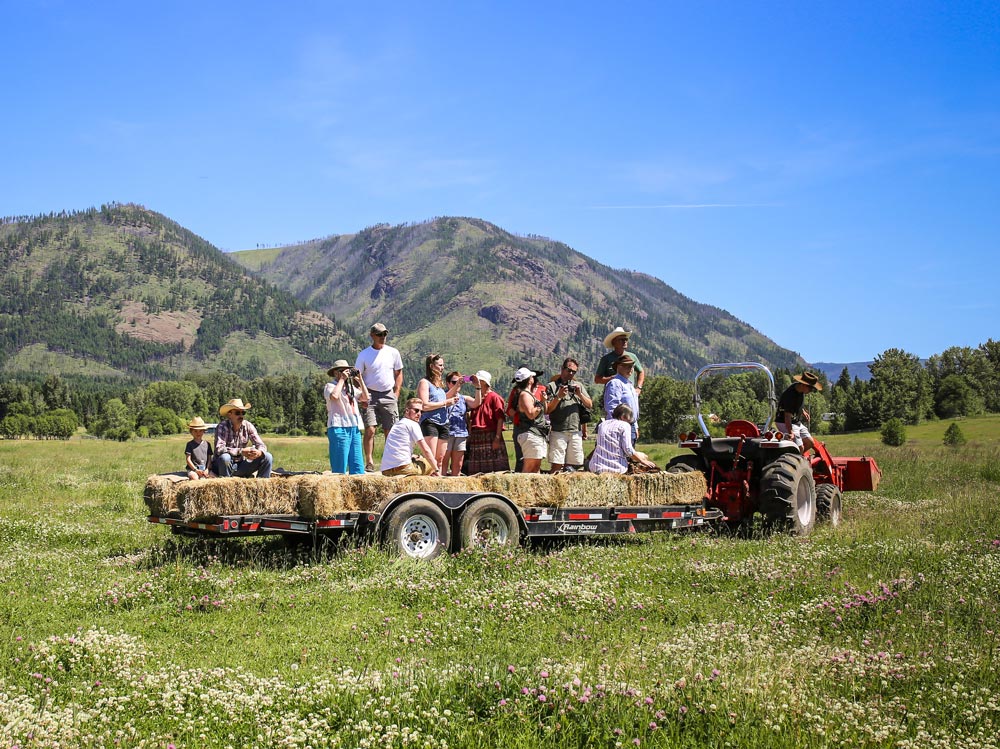 Ranch Fest
We invite you to enjoy a true ranch experience, explore the trails, learn more about the majestic bison and share an unforgettable feast of the local artisanal foods.
Guest chefs will cook up gourmet burgers, ribs and cuts of bison cooked fresh in the field, and mouthwatering meals using locally foraged ingredients. Our favorite local breweries and wineries will be here keeping the glasses filled and smiles wide. And live music will play all night long to encourage foot stomping and dancing under the stars.
Come join us. This is what life's all about. Good food, good people, and good times.
Bison Is the Best Choice.
Better Value, Better Nutrition, Better Taste.
Available for wholesale purchase.
Call 1.587.888.2433